年度主題展館
Download
A4. Wild Forests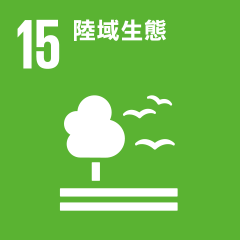 Introduction
Atayal barn is used as the entrance image of bumper harvest. Discovering the fun of games through Atayal mountain forest wisdom and learn animal habitats through the distribution of plants. People will be able to understand the living areas of indigenous tribes and strengthen the knowledge towards animals and plants in the environment. It helps us further understand that we shall try our best to protect animals, plants, and habitats by only taking what we need. By doing so, species of living beings will continue growing and reproducing. We shall arouse human being's responsibility on forests and living beings to move towards a sustainable beautiful future that all living beings co-exist and co-benefit each other.

In the exhibition area, it includes the wizard's green field, outdoor music bar, fun of field toys, indigenous traditional costume experience, weaving hammock, original craftsmanship DIY, tribe farming produce and food market. Colorful weaving lines are used to created the light of rainbow. It is combined with the image of totem to create a large Atayal weaving installation art that goes to the eternal world- Rainbow Bridge (in Atayal language, Hongu utux). Visitors will learn the indigenous culture of respecting the souls of the dead, helping each other, and complying with the old GAGA maxim as well as enjoy the beauty of brilliant Atayal weaving technique.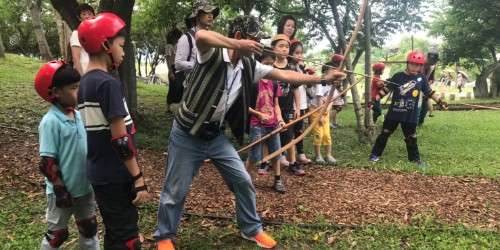 我是小勇士遊程體驗:
進入象徵原民獵場的「竹編廊道」場域,由部落耆老帶領著遊客進入「綠野仙蹤」以植物的分布認識動物棲息地,透過專人的導覽,以故事的方式進行原民動植物故事解說,體驗泰雅傳統獵人射箭、DIY及族服等實作課程,學習山林多元智慧。
每天 9:30-11:00、14:30-16:00 歡迎來到野趣森林一起當個小勇士吧!!
(此活動為非預約活動,想要參與的民眾請直接至A4野趣森林展館洽詢)